There's a tag floating around on the internet called 10 things I would repurchase, referring to makeup and skin care items people would repurchase because they continue to like it so much. I decided to make my own spin to it and feature my '10 things I have repurchased' in the past! I know you guys see me talk about new products all the time, but what are the items that I've loved for a while now? Scroll down to find out.

Urban Decay 24/7 Waterproof Liquid Eyeliner (review)
This is a liquid eye liner (not a pencil) and it's amazing. Waterproof, blacker than black, long lasting, non-smudging… all this and more!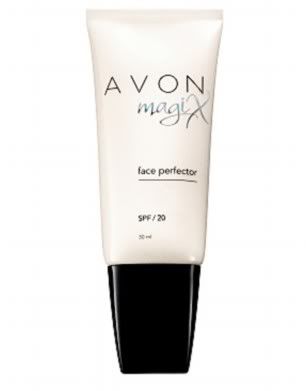 Avon MagiX Face Perfector with SPF 20 (review
This is a hidden treasure, in my opinion! It retails for just $10 on Avon.com and it's worth every penny. I especially recommend it to oily girls like me. It keeps your face matte for a long time and makes your pores look smaller.

Too Faced Shadow Insurance Eye Shadow Primer
This is definitely a staple in my makeup collection. Without this I would not be able to wear eye shadow. Not kidding! Check out my post about longer-lasting eye shadow here.

Maybelline Pulse Perfection Vibrating Mascara
I discovered this mascara late, super late. It's a great lengthening mascara that does a great job at separating your lashes as well. It's been discontinued, but luckily, I can still find it at Big Lots and other discount stores.

On the right:
Skindinavia No More Shine Makeup Finish Setting Spray (oily skin formula)
I spray this on my face after I'm done with my foundation, powder and blush. Skindinavia makes the finishing sprays for Urban Decay. The packaging is different, but it's the exact same product. It's a good one!
Have you tried any of these items?